Flora Remedia Lavender Hair Treatment 100ml
---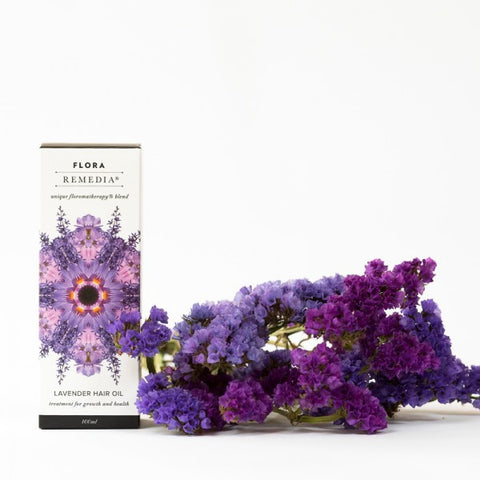 or make 4 interest-free payments of $7.00 AUD fortnightly with
More info
Flora Remedia Lavender Hair Treatment

Instructions for use:
Apply oil to dry hair. Massage from scalp and roots of your hair, all the way to the ends. Leave on for at least 30 minutes but overnight is best. Afterwards, shampoo your hair twice thoroughly and condition and dry as normal.
Experience:
Packed with transformative natural oils and the feel good benefits of flower essences, we designed this treatment to help your hair grow faster and become more shiny, luscious and healthy.
Flower Essences:
Gentian, Impatiens, Larch
Ingredients which promote health and growth:
Peach oil
Safflower oil
Coconut oil
Castor Seed oil
Lavender essential oil
Rosemary essential oil
Vitamin E