Fluorite Heart Shaped Thumb Worry Stone 40mm -Healing, Protective and Cleansing - Healing Crystal - Gift Idea
---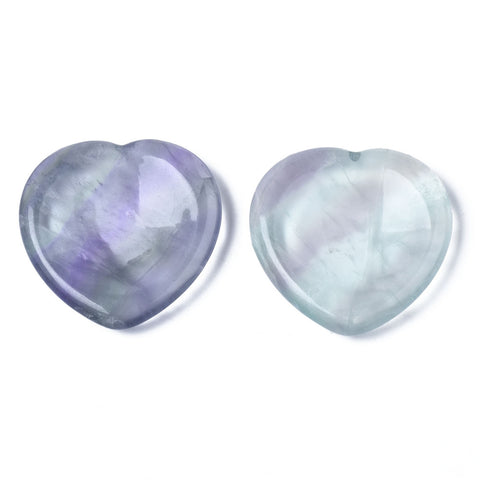 or make 4 interest-free payments of $5.25 AUD fortnightly with
More info

Fluorite Thumb Worry Stone -  Worry stones are typically around 3-4 cm in length. Ease Stress and Worry by holding the stone between your index finger and thumb and gently move your thumb back and forth across the stone. This action of moving your thumb back and forth across the stone is thought to reduce stress 



Crystals 

that have been shaped into hearts increase loving energy in addition to the other characteristics of the type of crystal. A heart shaped crystal bestows love and truth to the giver and receiver. A feeling of peace and security accompanies this shape.

You may use a heart as a worry stone for your palm or meditate by holding them as they will bring peace and loving energies as the crystal type is amplified.


Fluorite Heart Shaped Worry Thumb Stone - Blue, Clear, Green and Purple ( we mostly have GREEN in stock)
Size: about 39~40 mm long, 39~40 mm wide, 5~6 mm thick.
Presented in Velvet Pouch


Green Fluorite
aids access to intuition.
Green Fluorite
can ground and absorb excess energy, including environmental energies. Use Green Fluorite to cleanse and renew the Chakra's.
Primary Chakra:
Heart 
Astrological signs:
Gemini
Affirmation
:
I am a source of inspiration.


We endeavour to describe and size our products as accurately as we can, but
Crystals and Gemstones are natural minerals each with their own beautiful and unique patterns and formations; therefore no two crystals or gemstones are ever the same and each piece we sell  is unique in composition.

Please be note, as natural objects their appearances and size can vary from the images shown on our website and they may contain tiny fissures and pits.