Rainbow Obsidian (MEDIUM) Tumbled Stone - Happiness, Grounding and Protection - Crystal Healing
---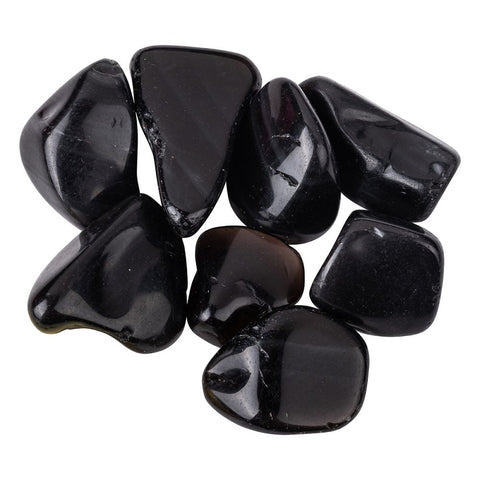 or make 4 interest-free payments of $1.00 AUD fortnightly with
More info
Rainbow Obsidian can help to alleviate fears at home/work that seem to overwhelm, or that we find we cannot overcome. It also can reverse a stint of bad luck and bring happiness and joy to the user.

Rainbow Obsidian is an iridescent stone made up of volcanic glass. It gets its name from the chatoyant, rainbow effect of light refracting off of tiny air bubbles inside the stone. Rainbow Obsidian has a rainbow flash of colours, with dark black within the rainbow swirls

1 x Rainbow Obsidian in an Organza Pouch with information card.

♥ Happiness
♥ Grounding
♥ Protection
♥ Broken Bones
♥ Bruising
♥ 
Cutting Etheric Cords
♥ 
Meditation
♥
 Psychic Protection
♥ 
Spiritual Protection
Primary Chakras: Root
Zodiac
- Cancer 
Element:
Earth
Affirmation:
I feel new energies coming into my life.
Whilst we always endeavour to describe the size and quality of our Crystal, Tumbled Stones and other Gemstone Products as accurately as we can, please understand because Crystals and Gemstones are natural minerals they each have their own beautiful and unique patterns and formations; therefore no two crystals or gemstones will ever be the same and each piece we sell is unique in composition.

Crystals have inclusions, which appear naturally in gemstones. Sometimes they can be accidentally mistaken as cracks, but they're actually minerals that have been trapped within the crystal as it has grown. Inclusions are perfectly natural and make each individual crystal unique. They're part of the crystal's natural beauty and history.

Please bear the above  in mind when ordering.