Rose Quartz Heart 40mm - Love, Friendship and Partnership - Crystal Healing - Valentines Day Gift Idea
---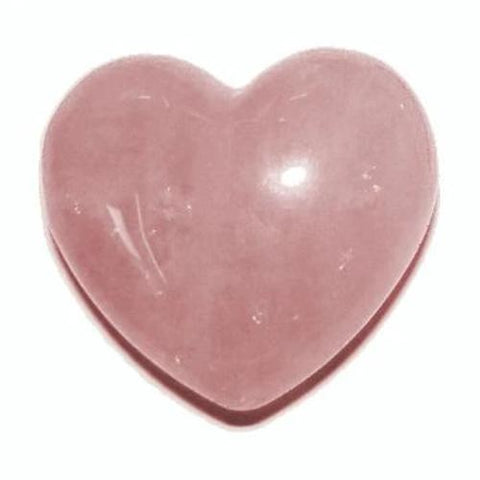 or make 4 interest-free payments of $6.00 AUD fortnightly with
More info
A 
Rose Quartz Heart
 reminds you that you are always surrounded by love. It holds the energy of unconditional love, beauty and friendship, making it a wonderful gift.

Set an intention for someone you love in your life and give them these hearts as a meaningful gift. If you're looking to attract love in your life, give two of these hearts an intention - one for you and one for your future partner - then put them under your mattress.


HOW TO USE YOUR ROSE QUARTZ HEART:
One of the most loving ways to use a rose quartz heart is to set an intention for someone else. Hold it in your hands or against your heart and set your intention for them. It may be something like, "Let the energy of this stone radiate my love for them at all times." Then you can give the rose quartz heart to that person so they can feel the energy you've put into it with them.

Meditate with your Rose Quartz Heart to attract more love into your life.

Place your Rose Quartz Heart in your bedroom to fill your space with the energy of love.


Size: Rose Quartz Puff Heart 40mm

We endeavour to describe and size our products as accurately as we can, but

Crystals and Gemstones are natural minerals each with their own beautiful and unique patterns and formations; therefore no two crystals or gemstones are ever the same and each piece we sell  is unique in composition.

Please be note, as natural objects their appearances and size can vary from the images shown on our website and they may contain tiny fissures and pits. 

Returns or exchanges are not accepted our crystal and gemstone products