Success Crystal Grid - Sacred Geometry - Crystal Healing - Gift Idea
---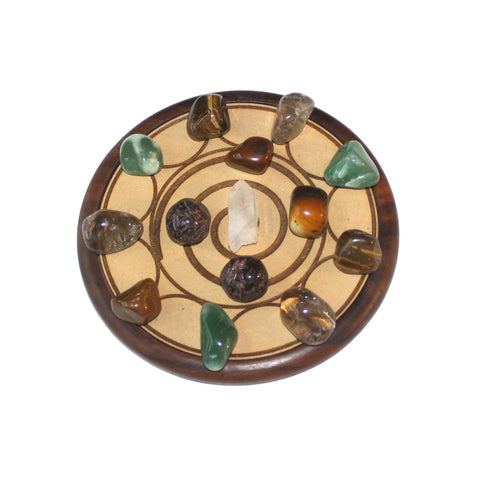 or make 4 interest-free payments of $12.00 AUD fortnightly with
More info
Spiral Crystal Grids are generally used for re-energising space or to asisst in begining a new project. 

Our SUCCESS Crystal Grid has been handcrafted with the Spiral Star and carefully selected crystals and gemstones for you to create a crystal grid for success in a new venture or business.

Included in you Crystal Grid Kit 

Crystals - Garnet, Mookaite, Tiger Eye, Smokey Quartz and Aventuriine  
Board Size 15cm 
Instructions on how to lay out your grid and to activate it  

The ideal time set up your crystal grid is on a new moon, which represents new beginnings.